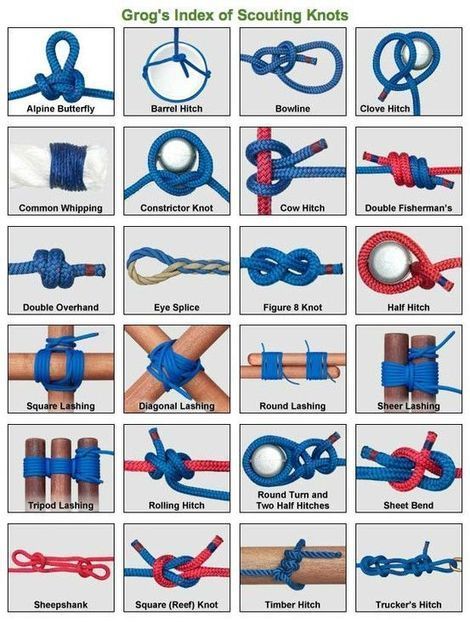 Handy index of knots for any outdoors situation. Learn these and be ready. | See more about knots.
Don Carter's insight:
Ready for Camping, hiking, and the Outdoors? This should come in handy. Print it off and put it in your emergency kit along with your solar emergency radio, tire pressure gauge with escape tools, and other survival gear.
See on www.pinterest.com